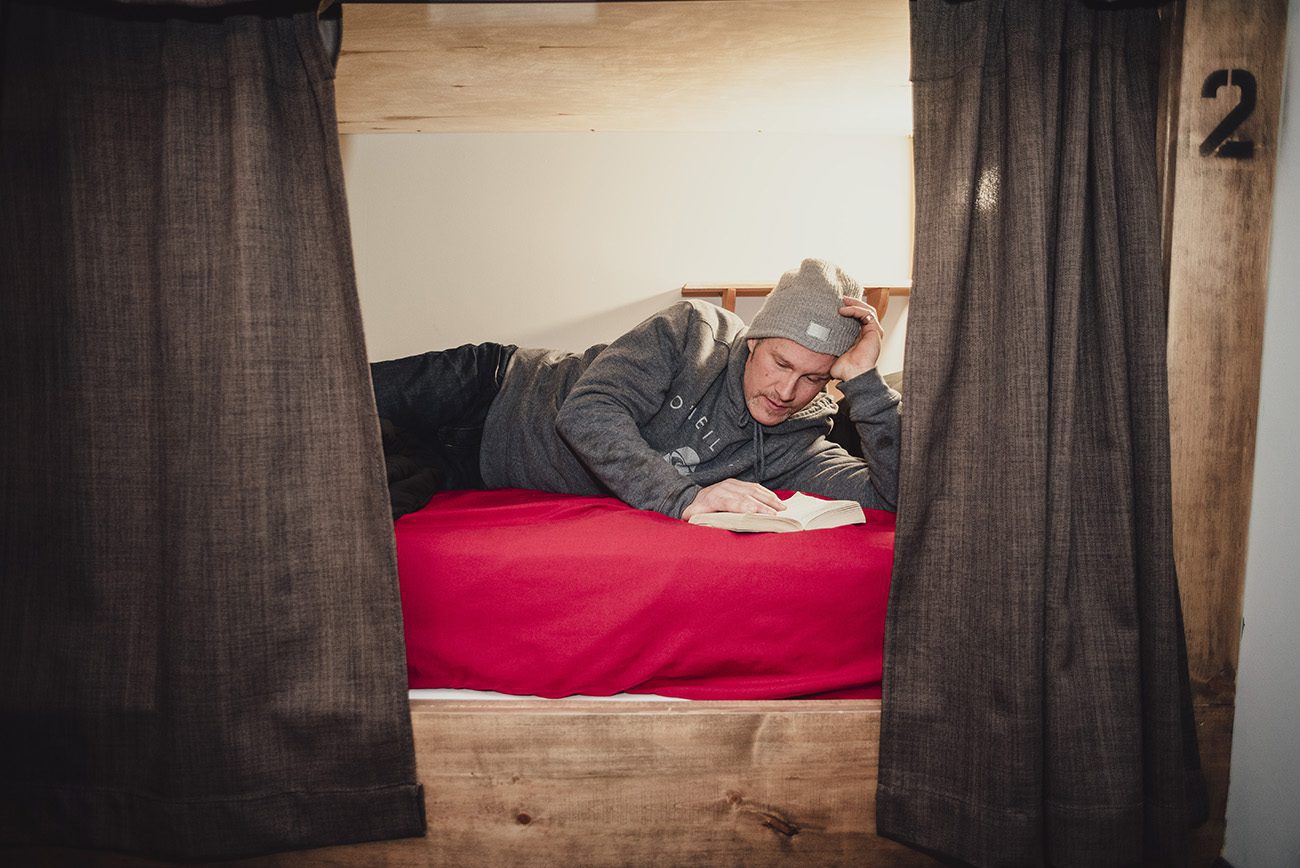 Comfortable Stay!
Our volunteers will be staying in a 4 bed mixed dormitory complete with their own locker, private bunk with privacy curtains, outlet, shelf, air conditioning and extra gear storage space in our warehouse.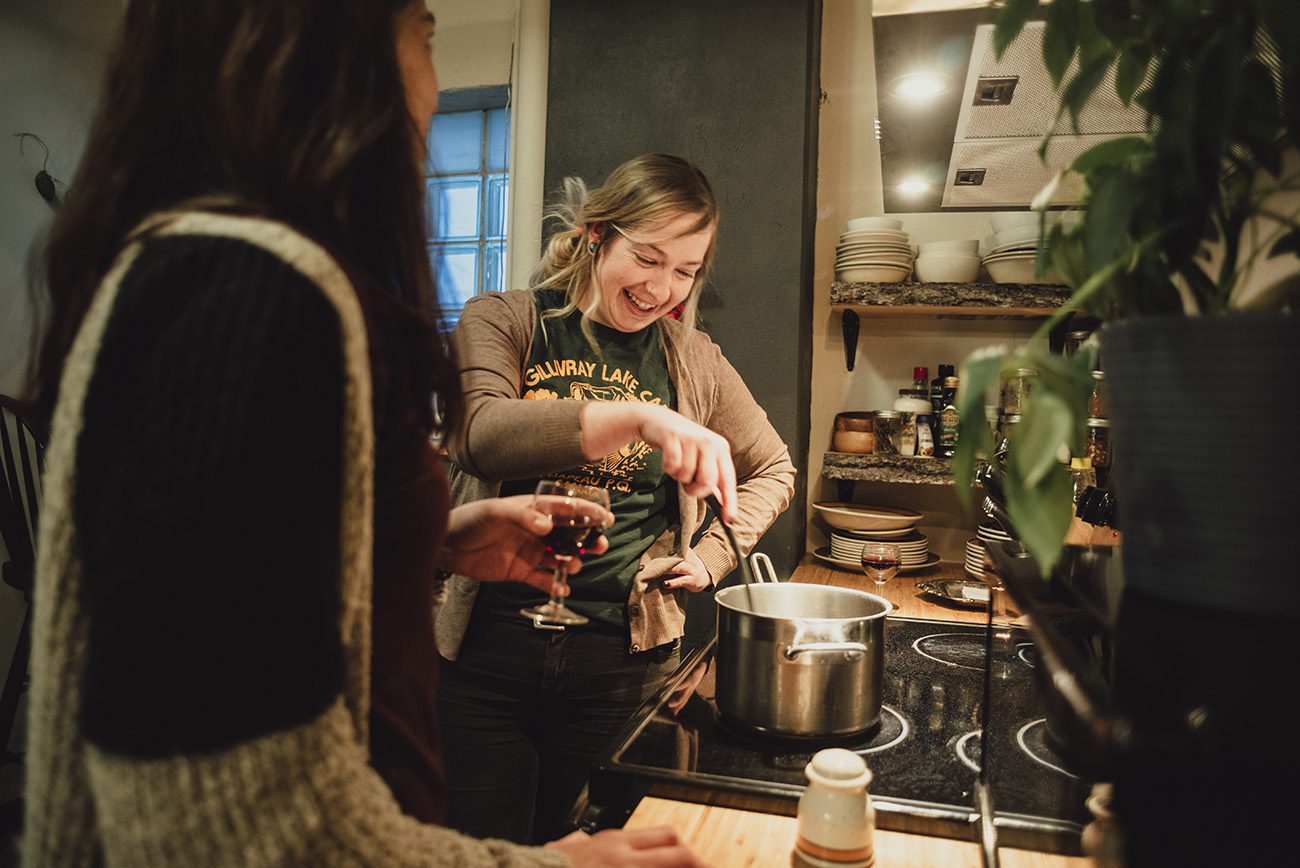 Breakfast and Stipend
Every morning enjoy our full continental breakfast, bottomless coffee, and a small weekly stipend for your lunch and dinners.
Access to gear
Get Out Gear Rentals is our amazing neighbour currently working on getting everything ready for the high season! When available our staff has access to stand up paddle boards, kayaks, mountain and townie bikes!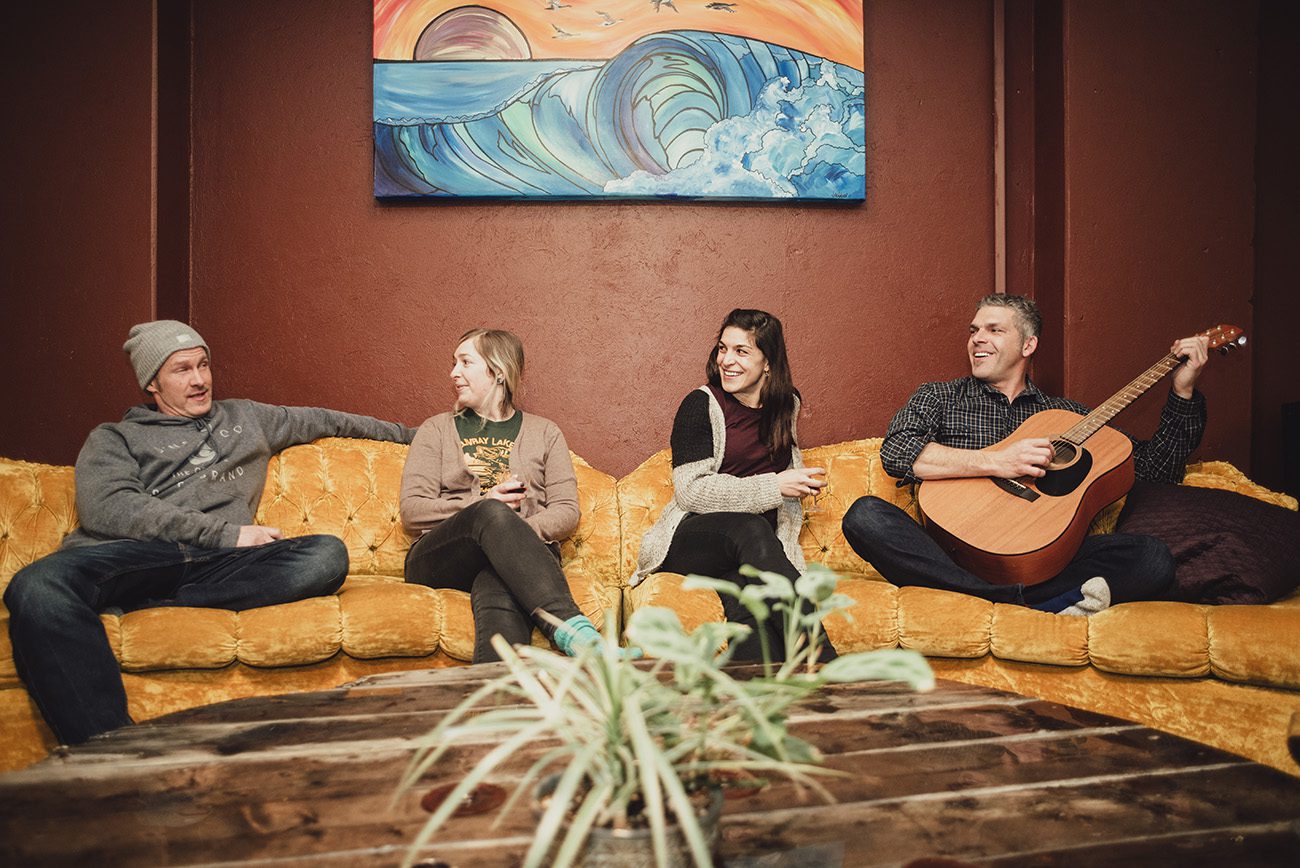 Living and Working in the haven
We are looking for well-traveled individuals to work and play at the Haven. We need  fun outgoing team members with some bounce in their step to complete daily cleaning activities, odd jobs that include painting, building, and maintenance, as well as daily and nightly reception.
We are looking for 6-8 week positions starting April 1.
Volunteers are expected to work 20-30 hours per week, be eligible to work in Canada, have a clean record check, and be a great mascot of all things motivating and fun. We want you to get out as much as possible in our wild region to share with our guests all that you have learned and enjoy. French as a primary or secondary language is an asset.
What to Expect
We work hard and play even harder.
Cleaning staff: Duties usually last between 10 AM and 2 PM. That being said, should duties be completed, the day is yours!
You can expect general duties to include:
 cleaning guest rooms, washrooms, kitchen and public areas
Keep storage areas well-stocked, clean and tidy
Load washing and drying machines and fold items for the hostel and guests
Wash windows, walls, ceilings, and woodwork, waxing and polishing as necessary
Move and arrange furniture to keep hostel atmosphere interesting and innovative
Prepare rooms, arrange decorations, media equipment, and furniture for social or business functions
Day and Evening Customer Service Representatives:
Morning Shift 7 AM-Noon. Evening Shift 5-10 PM On-Call
In addition to helping with the above Reps can expect to:
Communicate with guests about local tourism activities and promote access to gear rental and local outdoor tourism agencies
Answer telephones and respond to customer inquiries
Operate cash register and general administrative duties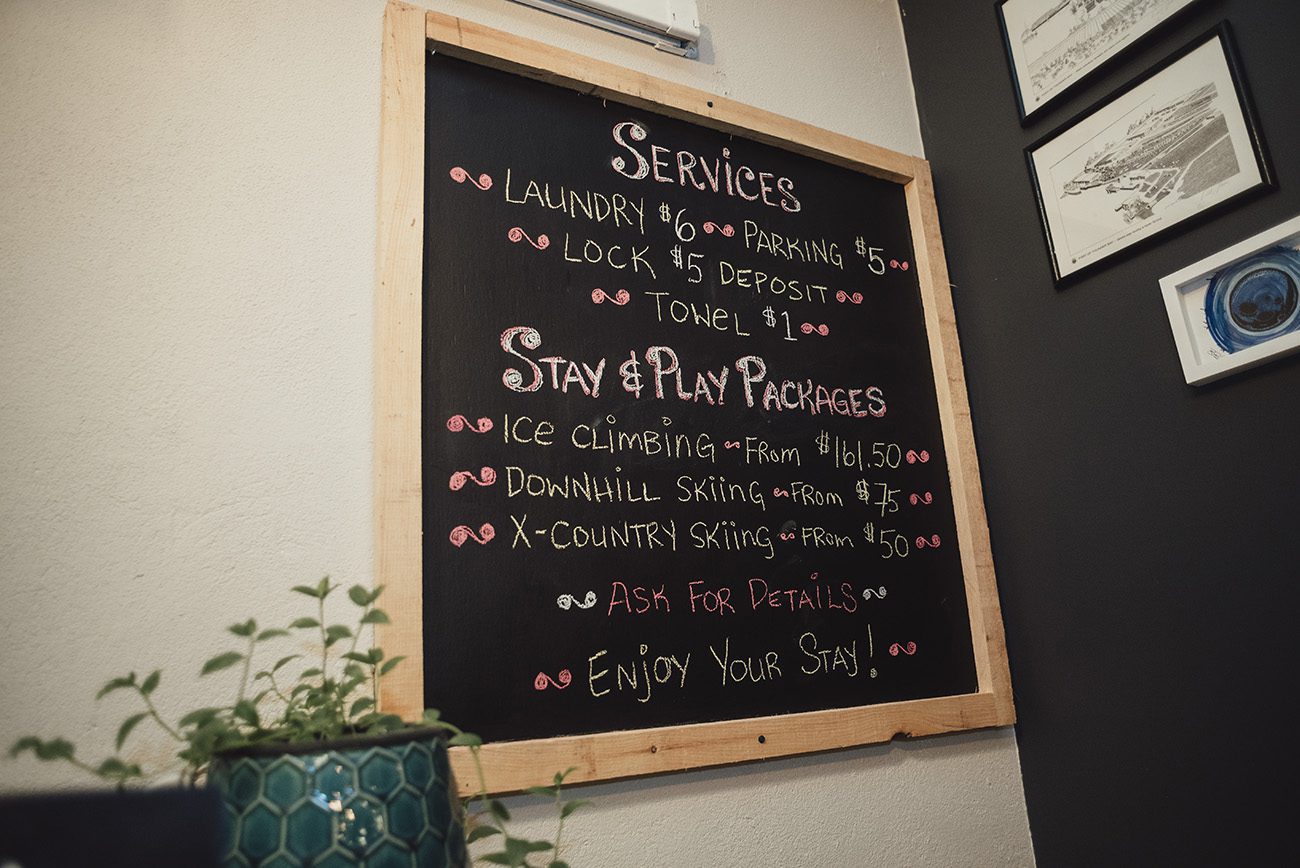 Next Steps...
Please inquire within about positions available. We are hiring volunteers in 6-8 week blocks over our favorite season! Starting April 1-November 1.