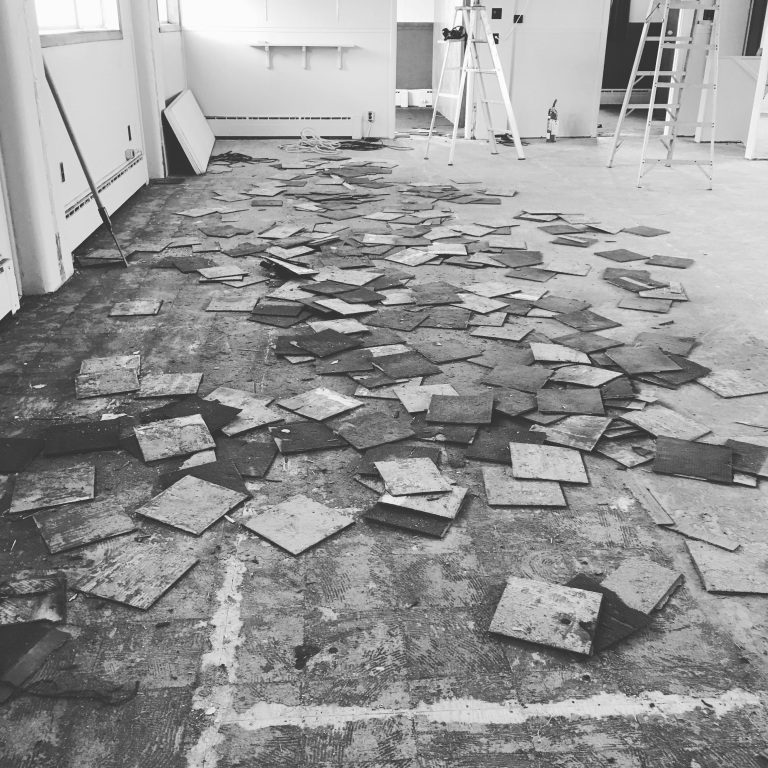 Hey everyone, Holly here. It's been forever since I have written in the mayhem of building a hostel hideout spot along side Paul (co-owner and operator of Get Out Gear Rentals) and an entire empire of warriors known as Thunder Baytians. This delay in writing will be interesting seeing an extension of where I was last August; 2 months after the building battle and acquisition. Waist deep in demolition, I shamelessly left on my motorcycle and took off around Lake Superior. Check out that blog since we definitely advocate the ride and just so happen to be Ride Lake Superior approved with a secure garage for your babe.  During that adventure, being left with nothing but solitude and my journal, it was easy  to reflect on when I arrived back to the construction zone. Find it here: ridinglakesuperior.wordpress.com
With the purchase of this behemoth of a building on June 23, 2017 and transforming it into some kind of crazy downtown Shambhala,  getting ready for our doors to be open on March 30 of this year, a lot has happened to say the least. Check out our Grand Opening video that happened this June, shot by Scott McKay of Sans Advocate . We still can't believe we did it.
 We still can't believe we did it. Even though every step of this last year has been inspiring, it has also been insane with little time to reflect. I always write when I'm inspired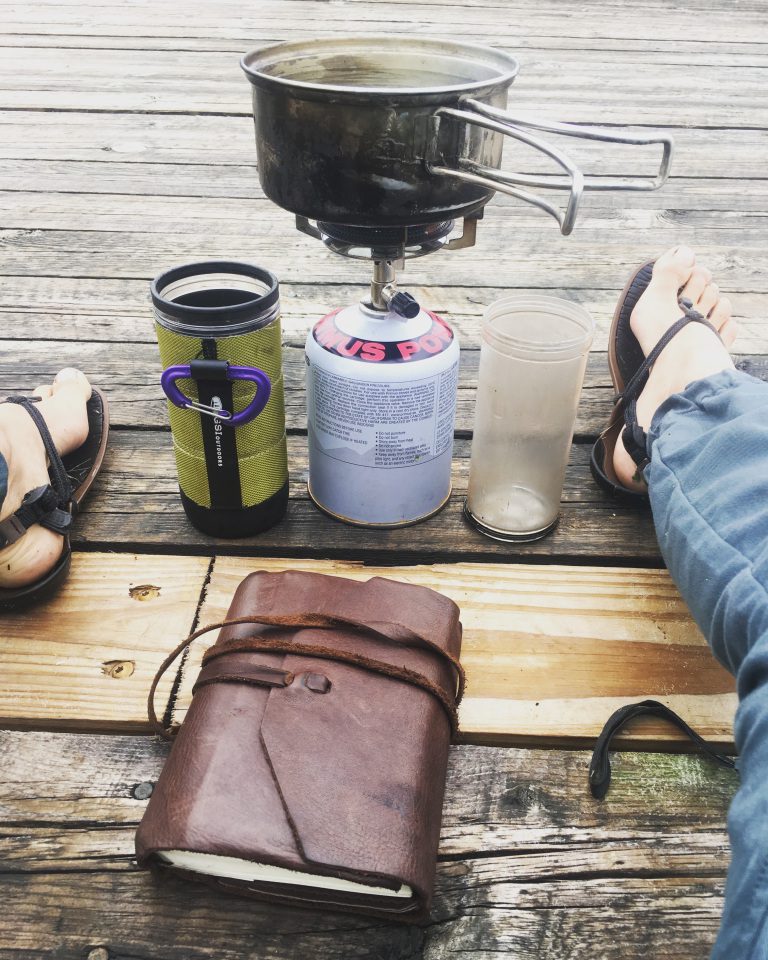 Time sometimes just explodes into an inferno and all of a sudden a year has went by. I will enlighten everyone on what it takes to create a hostel and all the insanity that comes with it overtime and backtrack here and there as moments of reflection allow it. But right now, I am bursting with inspiration and need to stay present to share information on a little hidden gem of a paradise that everyone should get to enjoy before or after hanging with us. This is what we do after all, share information and are proud to be part of a coastline with so many amazing experiences for people to have.
Last Thursday I departed to go to Naturally Superior Adventures (NSA) – a mecca of water craft heaven and instruction at the mouth of the Michipicoten River where it dumps into Lake Superior, minutes from Wawa, Ontario, 4.5 hours east of here. I know, you blew past this 1000 person town hell bent on getting to Thunder Bay or Sault Ste. Marie being none the wiser that it is hiding some of the most scenic landscapes in Canada. A tree line, rivers, and a winding road just south of the highway buffers heaven on earth just enough that you never know. World class fishing, kayaking, stand up paddle boarding (SUP), canoeing, and pure outdoor beauty. This is amplified by the wicked staff that runs the show at NSA! Then again, Canada in general has a million hidden secrets. I think… this one is better known since it still beckons a certain kind of traveler. One with rugged roots and a taste for adventure will find themselves here and in good company.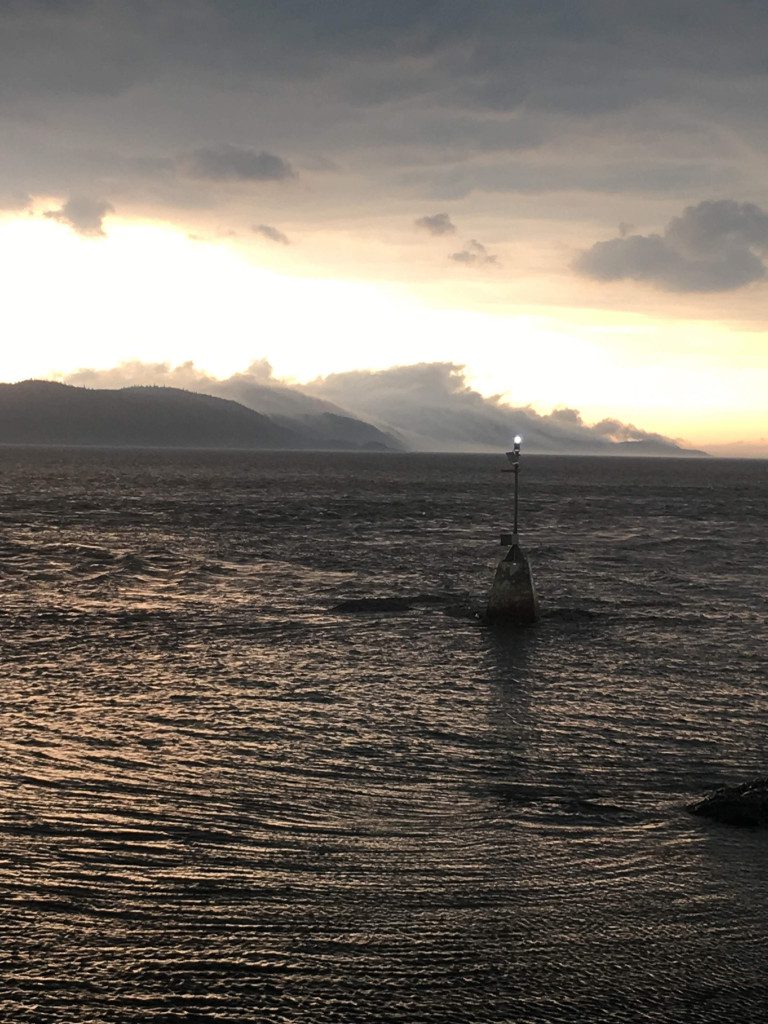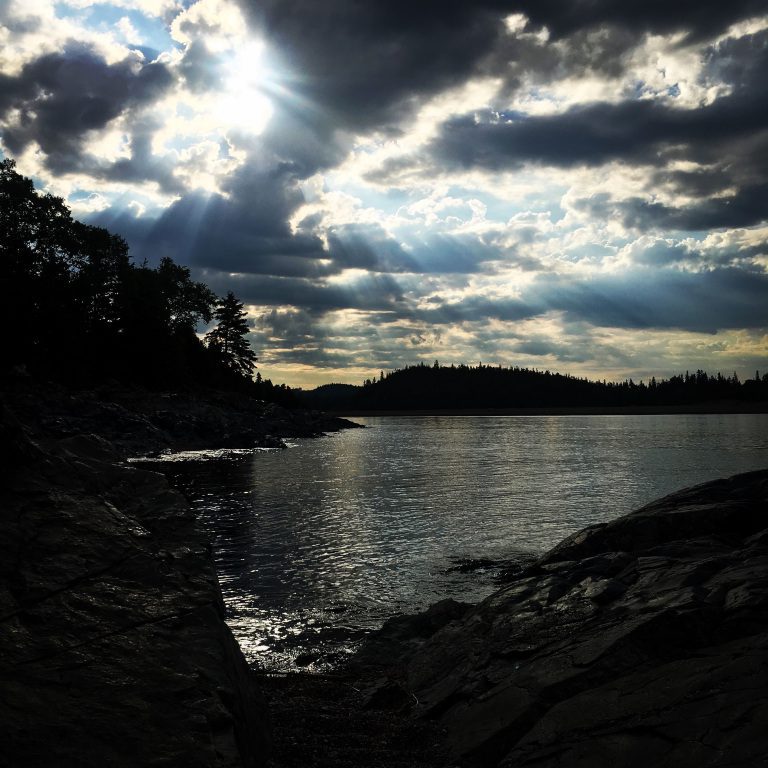 I found this  outdoor portal on the peninsula as I began searching months ago to attain my Stand Up Paddle Instructors certificate. I shouldn't say searching, because the choice was obvious and came highly recommended. Lucky for me the course was cancelled in Thunder Bay so I had to go to Wawa to their stomping grounds. In hindsight I have never been happier for something to be cancelled since I already know some of my own paradise and this was the opportunity to explore via water in an area I don't know, so close to home. I guess it's more like 3 European countries away but really for us it's just a short jaunt down the highway.
You might think…SUP, not rocket science. Well, its not, but there are a TONNE of techniques and amazing ways to have the most fun on a SUP.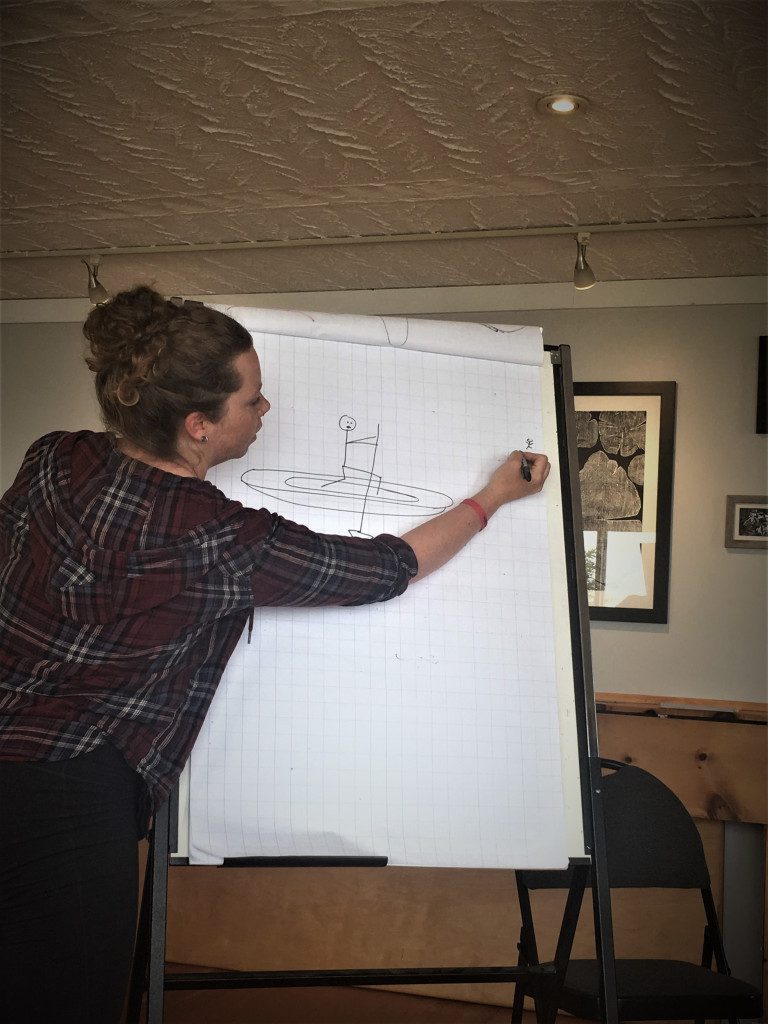 Those of us who SUP all the time found out we knew little or nothing about how to make these badass boards really do their job while maximizing the hilarity of being on one in a group setting, all thanks to NSA. Also, being Paddle Canada certified means we are all in good hands and going to have a guaranteed good, safe time. So insert Haven Hostel Plug here… come SUP WITH US! Check out the deets in our tours and activities that will be launched this week. We also have great partners that do SUP nights and some sweet local shops to check out. You never know, maybe at the end of the session the hostel pup Boss Lady will come for a rip as well.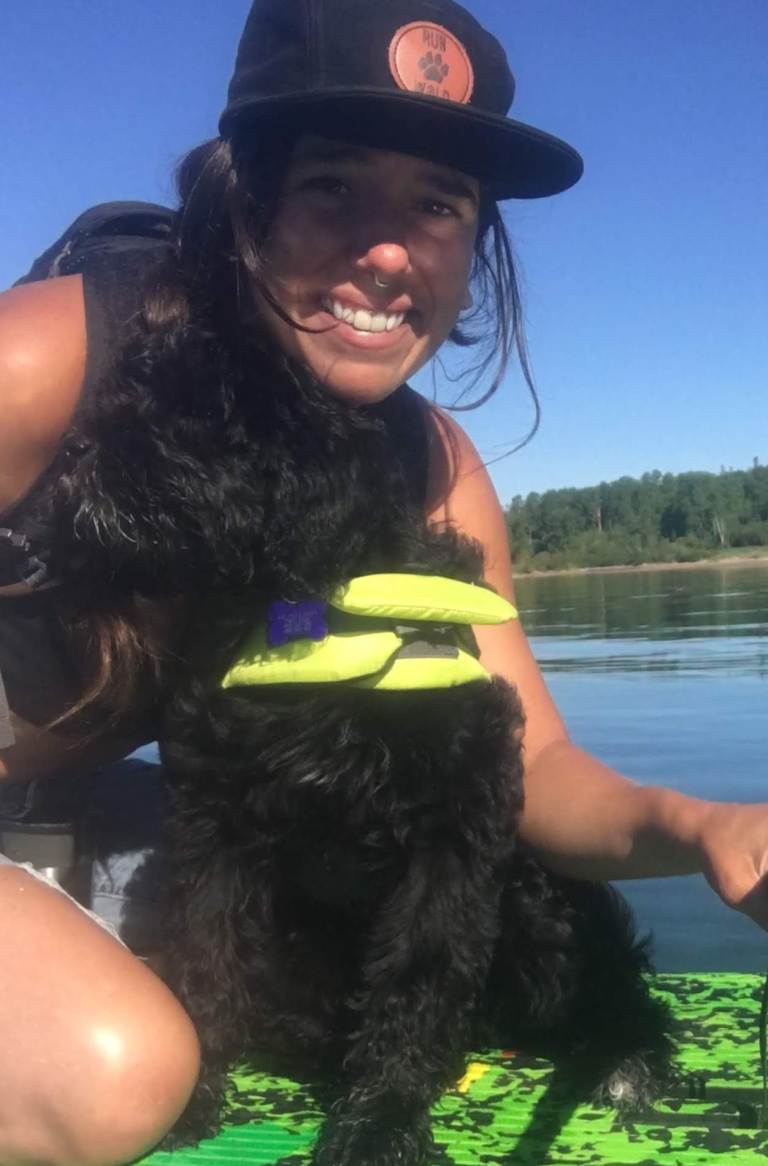 Rucking up to NSA at 8 or 9 PM with my jaw open almost got me stuck in a sand pit while scoping the onslaught of their beautiful beach. The whole area was well signed with quirky touches here and there. I noticed right away a geodesic dome that said "Dome Sweet Dome" on the outside of it. Thank god… as later in my stay we were blessed with wild Thunder Storms and I was offered to "plant" myself there for a night (I might have snuck in the next night too).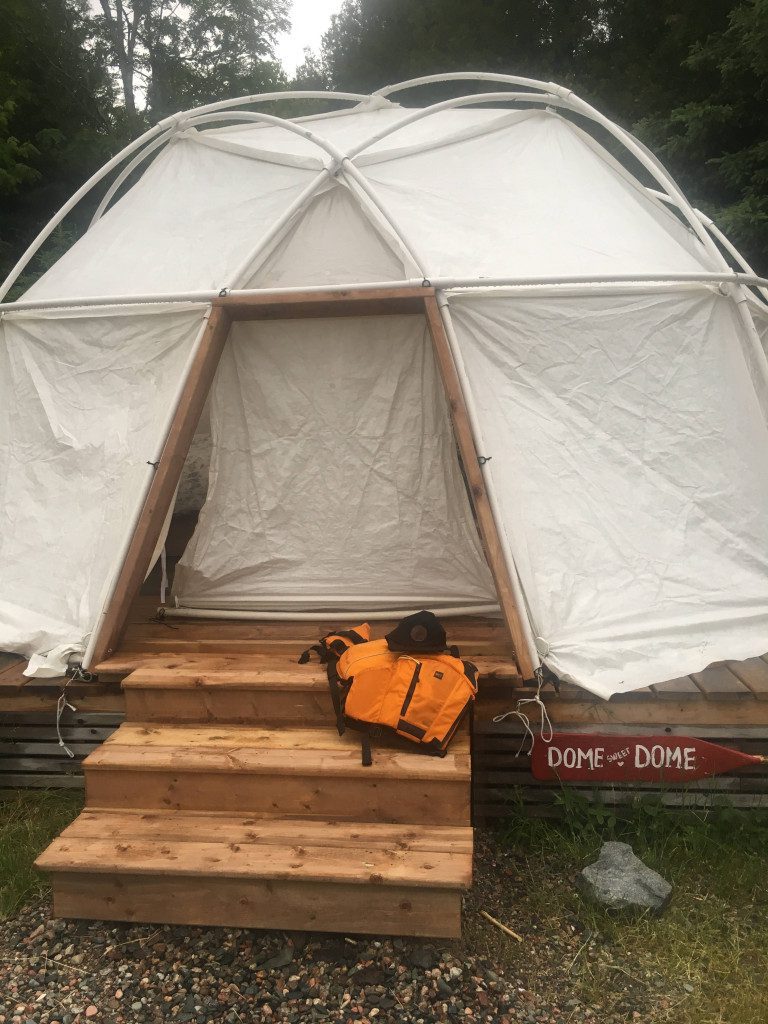 The first person I saw after picking my jaw up was the man of the hour, sun kissed for sure and still in a dry suit. Obviously, this was David. The founder and captain of a tight ship of outdoor recreationists and instructors who are trained to take people from all over the world through the rugged shorelines of Lake Superior. – They do some wicked adventures by kayak, but they also have a voyageur canoe and regular canoes, and of course a huge collection of stand up paddle boards for daily river excursions and instructors courses like I had taken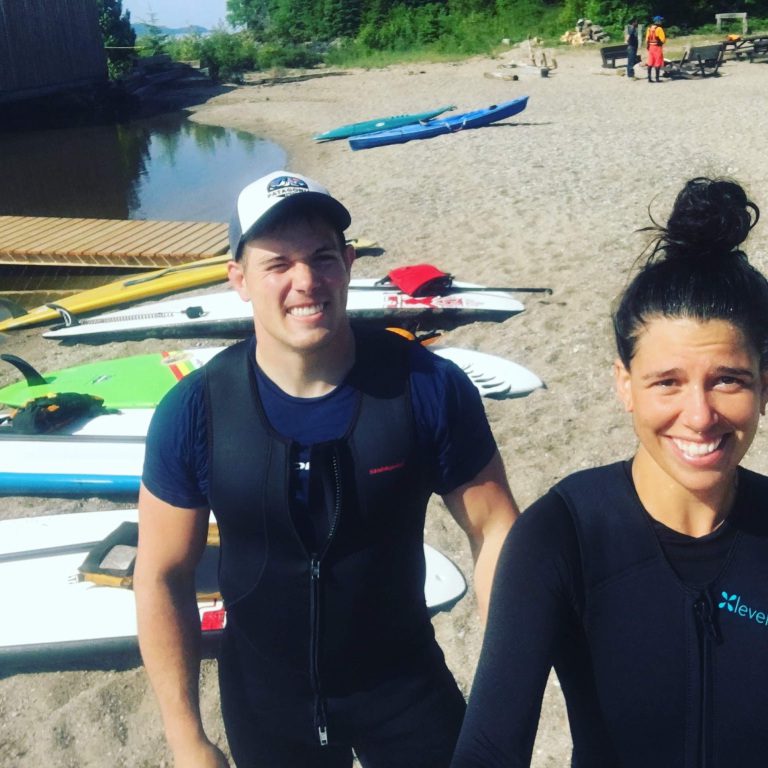 The long and short of it is, don't bypass this place if you want some comfort for a night and some of the most beautiful terrain. They have a bed and breakfast if you like, you can pitch your tent on the beach, or rent the dome. This place is a treat, so whether or not you decide to rent a kayak, take a lesson, have a personalized trip with an amazing guide…. I highly recommend at least fishing one of Canada's amazing Rivers and eating food made by staff that really know how to please.
Forever will I recommend this place and I cant wait to go back this summer! Thanks to David and amazing crew mates in helping me battle my pressure moments in front of people. I can definitely say finally I am relaxed enough to write… and also confident that I can instruct people on a SUP and have a GREAT TIME! I stick my neck out with that statement, I guess you will have to come for a SUP to see if I pass the test!